Our spacious two bedroom homes boast contemporary kitchens with stainless steel appliances, walk-in closets, and private balconies. With flexible open-concept layouts, in-unit washers and dryers, and plentiful storage, our homes offer everything you need to live and work from home comfortably.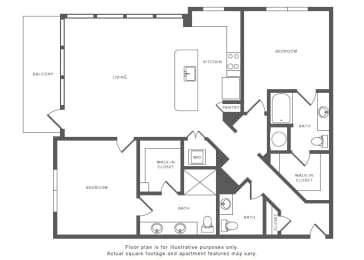 B5
2 Beds
2 Baths
1,427 Sq.Ft.
3 Available
Natural light abounds in this corner home with each bedroom separated by the kitchen, dining and living area. The kitchen and living areas are open an...d great for entertaining.
Availability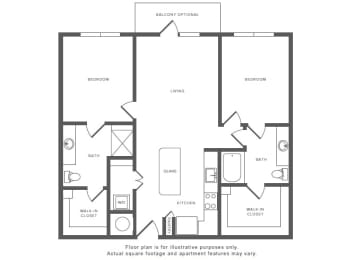 B2
2 Beds
2 Baths
1,103 Sq.Ft.
1 Available
This floor plan is great for roommates! Each bedroom is equal in size and features ample closet space. Both bathrooms offer plenty of counter space an...d drawers.
Availability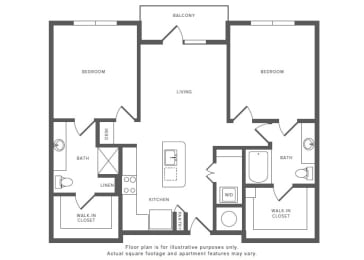 B3
2 Beds
2 Baths
1,148 Sq.Ft.
Inquire for details
With nearly identical rooms on opposites sides of the apartment, a wonderfully spacious living room and an impressive gourmet kitchen, this is the per...fect roommate floor plan.
Contact Us